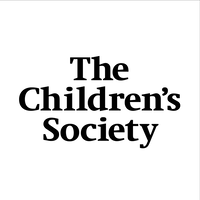 The Children's Society is a national charity working to transform the hopes and happiness of young people facing abuse, exploitation and neglect. We support them through their most serious life challenges and we campaign tirelessly for the big social changes that will improve the lives of those who need hope most. We've been doing this for 140 years and we won't stop until we've built a society where hope is alive in every child.

The Better Community Business Network (BCBN) is a registered charity, formed by a group of business professionals that have come together to support UK-based community projects. We are a Muslim-led, grant-giving organisation with strong connections within minority communities from grass-roots community groups to larger, established charitable bodies.
To date, BCBN has raised in excess of £1.5 million in funds distributed to local and national community causes. It has attracted support from respected, high profile figures such as His Royal Highness The Prince of Wales; Leader of the House of Commons, Rt Hon Chris Grayling; Rt Hon Nick Clegg MP; former Attorney General, Rt Hon Dominic Grieve and many others. Since its inception in 2011, BCBN has raised in excess of £1.5 million for local and national community causes including The Refugee Council, Children Services; Domestic Violence Services, NHS Trust; Youth Violence & Ex-offender programmes. BCBN launched its Grant Initiative in September 2014 to empower charities and local projects in the fields of education, youth and community services, with grant awards of up to £3,000.